I've been reading the charming letters of this book here and there over the past two weeks, and I'm loving it. Reading Dear Mr. Knightley for the second time is proving even more enjoyable than the first, so I have to share a few lines from it today.
First Line: Dear Sir,
It has been a year since I turned down your generous offer.
From Page 56: "Excuse m—" I protested, but that's all I got out as Coach Ridley glanced at me and winked. He winked! I almost laughed as I caught on.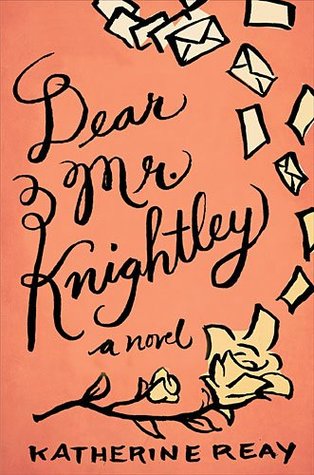 Dear Mr. Knightley is a contemporary epistolary novel with a delightful dash of Jane Austen.

Samantha Moore survived years of darkness in the foster care system by hiding behind her favorite characters in literature, even adopting their very words. Her fictional friends give her an identity, albeit a borrowed one. But most importantly, they protect her from revealing her true self and encountering more pain.

After college, Samantha receives an extraordinary opportunity. The anonymous "Mr. Knightley" offers her a full scholarship to earn her graduate degree at the prestigious Medill School of Journalism. The sole condition is that Sam write to Mr. Knightley regularly to keep him apprised of her progress.

As Sam's true identity begins to reveal itself through her letters, her heart begins to soften to those around her—a damaged teenager and fellow inhabitant of Grace House, her classmates at Medill, and, most powerfully, successful novelist Alex Powell. But just as Sam finally begins to trust, she learns that Alex has secrets of his own—secrets that, for better or for worse, make it impossible for Sam to hide behind either her characters or her letters.
N
ow, feel free to leave a line from a book near you in the comments below.
And be sure to stop by
Hoarding Books
and
Freda's Voice
for a peek into other books.