About the Book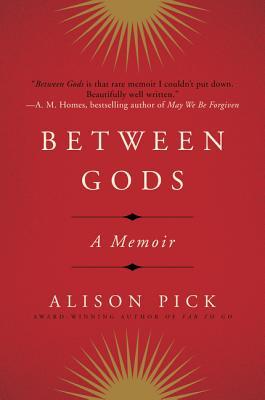 ★★★★
✩
From the Man Booker-nominated author of the novel
Far to Go
and one of our most talented young writers comes an unflinching, moving and unforgettable memoir about family secrets and the rediscovered past.

Alison Pick was born in the 1970s and raised in a supportive, loving family. She grew up laughing with her sister and cousins, and doting on her grandparents. Then as a teenager, Alison made a discovery that instantly changed her understanding of her family, and her vision for her own life, forever. She learned that her Pick grandparents, who had escaped from the Czech Republic during WWII, were Jewish – and that most of this side of the family had died in concentration camps. She also discovered that her own father had not known of this history until, in his twenties, he had a chance encounter with an old family friend – and then he, too, had kept the secret from Alison and her sister.

In her early thirties, engaged to be married to her longtime boyfriend but struggling with a crippling depression, Alison slowly but doggedly began to research and uncover her Jewish heritage. Eventually she came to realize that her true path forward was to reclaim her history and identity as a Jew. But even then, one seemingly insurmountable problem remained: her mother wasn't Jewish, so technically Alison wasn't either. In this by times raw, by times sublime memoir, Alison recounts her struggle with the meaning of her faith, her journey to convert to Judaism, her battle with depression, and her path towards facing and accepting the past and embracing the future – including starting a new family of her own. This is her unusual and gripping story, told in crystalline prose and with all the nuance and drama of a novel, but illuminated with heartbreaking insight into the very real lives of the dead, and hard-won hope for the lives of all those who carry on after.


In her memoir Between Gods, Alison Pick constructs a beautiful, interesting, and personal narrative. After growing up as a Christian, Pick finds out a family secret that sets her on a journey of discovery and change: her grandparents were Jewish and escaped from Czechoslovakia during World War II. As she researches her heritage, she must face her past to embrace her future and deal with the challenges of life in between. An entirely fascinating and engaging book, Between Gods offers a great choice to fans of memoir. It's a worthwhile read.
Thanks to TLC Book Tours, I received a copy of
Between Gods
and the opportunity to provide an honest review. I was not required to write a positive review, and all the opinions I have expressed are my own. To read other opinions of the novel, click
here.
Alison Pick was the Bronwen Wallace Award winner for the most promising writer under thirty-five in Canada. Her first novel is The Sweet Edge, and her second novel, the bestseller Far to Go, was nominated for the Man Booker Prize, won the Canadian Jewish Book Award for Fiction, and was named a "Top 10 of 2010" book by the Toronto Star. Between Gods, named a "Best Book" by both the Globe and Mail and CBC, has been nominated for the prestigious BC National Award for Nonfiction.