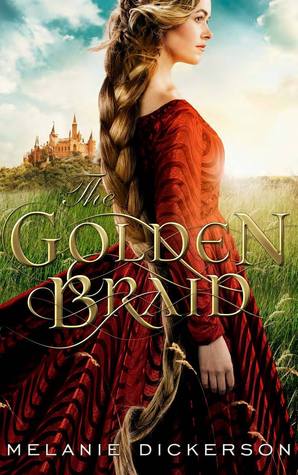 ★★★★★
The one who needs rescuing isn't always the one in the tower…
Rapunzel can throw a knife better than any man. She paints beautiful flowering vines on the walls of her plaster houses. She sings so sweetly she can coax even a beast to sleep. But there are two things she is afraid her mother might never allow her to do: learn to read and marry.
Fiercely devoted to Rapunzel, her mother is suspicious of every man who so much as looks at her daughter and warns her that no man can be trusted. After a young village farmer asks for Rapunzel's hand in marriage, Mother decides to move them once again – this time, to the large city of Hagenheim.
The journey proves treacherous, and after being rescued by a knight – Sir Gerek – Rapunzel, in turn, rescues him farther down the road. As a result, Sir Gerek agrees to repay his debt to Rapunzel by teaching her to read. Could there be more to him than his arrogance and desire to marry for riches and position?
As Rapunzel acclimates to life in a new city, she uncovers a mystery that will forever change her life. In this Rapunzel story unlike any other, a world of secrets and treachery are about to be revealed after seventeen years. How will Rapunzel finally take control of her own destiny? And who will prove faithful to a lowly peasant girl with no one to turn to?
In her latest fairytale retelling, Melanie Dickerson takes on the well-known story of Rapunzel and crafts an addictive and adventurous novel. After relocating to Hagenheim with her controlling mother, Rapunzel decides the time is right to begin branching out and exploring the various opportunities available. The more Rapunzel grasps her independence, the more she encounters the dangers of long-kept secrets, manipulative villains, and even heartfelt romance. It's an all-around fantastic and enjoyable read and makes a great addition to Dickerson's Hagenheim novels. I highly recommend it to readers of fairytale retellings. (I should note that the events of The Golden Braid overlaps with the events of The Princess Spy, so it helps to read The Princess Spy first.)
Thanks to LitFuse Publicity Group, I received a copy of
The Golden Braid
and the opportunity to provide an honest review. I was not required to write a positive review, and all the opinions I have expressed are my own. To read other opinions, be sure to check out what other reviewers think here, and purchase a copy of the book here.
Melanie Dickerson
is an award-winning autho
r who earned her bachelor's degree in special education from the University of Alabama.
She has taught in Georgia, Tennessee, Germany, and the Eastern European country of Ukraine.
A member of American Christian Fiction Writers (ACFW) and Romance Writers of America (RWA), she now spends her time writing and taking care of her husband and two daughters near Huntsville, Alabama.
Connect with Melanie on her website, Facebook, Twitter, and Youtube.