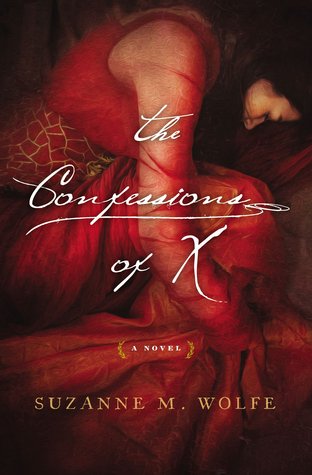 ★★★★★
Before he became the sainted church father of Christianity, Augustine of Hippo began a love affair with a young woman whose name has been lost to history. They were together for over thirteen years, and she bore him a son. This is her story.
She met Augustine in Carthage when she was just seventeen years old. She was the daughter of a tile-layer. He was a student and the heir to a fortune. They fell in love, despite her lower station and Augustine's dreams of greatness. Their passion was strong, but the only position in his life that was available to her was as his concubine. When Augustine's ambition and family compelled him to disown his relationship with the her, X was thrust into a devastating reality as she was torn from her son and sent away to her native Africa.
A reflection of what it means to love and lose, this novel paints a gripping and raw portrait of ancient culture, appealing to historical fiction fans while deftly exploring one woman's search for identity and happiness within very limited circumsta
nces
.
In her new novel The Confessions of X, Suzanne M. Wolfe fictionally explores the experience of the woman who loved Augustine - before he became the church father he's known to be. Since I did not know much about Augustine's history, I was intrigued from the start to the finish of this novel. Wolfe gives voice to this woman and her love beautifully and does a brilliant job of telling a difficult, historical story set amid an ancient culture and its ideologies. All-around, I thoroughly enjoyed The Confessions of X, well-told and emotional, and I could easily recommend this novel to interested readers looking for an interesting and unique historical read.
Thanks to BookLook Bloggers, I received a copy of The Confessions of X and the opportunity to honestly review it. I was not required to write a positive review, and all the opinions I have expressed are my own. (I am disclosing this in accordance with the Federal Trade Commission's 16 CFR, Part 255: "Guides Concerning the Use of Endorsements and Testimonials in Advertising.")