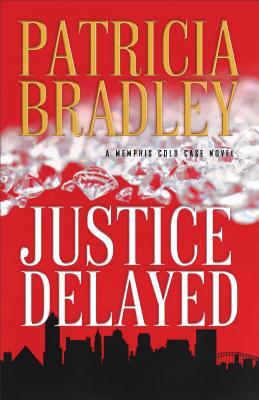 It's been eighteen years since TV crime reporter Andi Hollister's sister was murdered. The confessed killer is behind bars, and the execution date is looming. But when a letter surfaces stating that the condemned killer didn't actually do it, Detective Will Kincaide of the Memphis Cold Case Unit will stop at nothing to help Andi get to the bottom of it. After all, this case is personal: the person who confessed to the crime is Will's cousin. They have less than a week to find the real killer before the wrong person is executed. But much can be accomplished in that week

—

including uncovering police corruption, running for your life, and falling in love.
With the perfect mixture of intrigue and nail-biting suspense, award-winning author Patricia Bradley invites her readers to crack the case

—

if they can

—

alongside the best Memphis has to offer.
A perfectly gripping start to Patricia Bradley's Memphis Cold Case series,
Justice Delayed
delivers everything a fan of romantic suspense could want. With plenty of high-stakes action, drama, and danger amidst, of course, the suspense and romance, a murder thought to be solved needs to be reopened as a cold case and brings a reporter and a detective together to find the true killer. Moving at a fast pace, this plot kept me intrigued at every turn, and I enjoyed guessing at the truth along with the characters. Well-written and realistically compelling to the very end,
Justice Delayed
is a page-turner that lovers of romantic suspense should not skip. I recommend it.
Thanks to Revell Reads, I received a complimentary copy of
Justice Delayed
and the opportunity to provide an honest review. I was not required to write a positive review, and all the opinions I have expressed are my own.