ABOUT THE BOOK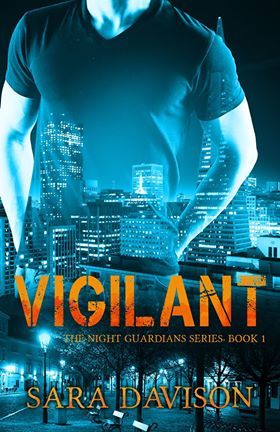 She must choose between the man who represents the law and the one who may have taken it into his own hands.
Neglected by her parents for most of her life, Nicole Hunter keeps everyone, especially men, at arms' length. So when Attorney Gage Kelly walks into the diner where she is waiting tables one evening, she fights her attraction to him with everything she has.
Gage and his brother Holden grew up in an abusive home, and Gage has baggage of his own. But the connection between him and Nicole is too strong to ignore, and Gage manages to convince them both that their relationship is worth the risk.
Then children begin disappearing in the night.
When Detective Daniel Grey starts to close in on the child snatcher, and enlists Nicole's help, she faces her deepest fear. Everything and everyone she has clung to so tightly could be ripped from her, leaving her completely alone.
Publisher: Mountain Brook Ink
Release Date: June 1, 2019
MY REVIEW
Intriguing and thought-provoking, Sara Davison's
Vigilant
grapples with child abuse and abduction. As the characters search for answers, I got lost in the suspense of it, wondering which suspect held the responsibility.
However, while I enjoyed the overall storyline, I couldn't get on board with the love triangle. I'm not a fan of the trope—but I have read books where I don't mind it. In
Vigilant
, neither Nicole Hunter's relationship with Gage Kelly nor the one with Daniel Grey feels developed enough to warrant the conflicting emotions. And as Nicole makes some questionable decisions, I just couldn't root for her with these romances.
Still, I enjoyed
Vigilant
enough that now, I'm curious to see where the Night Guardians series goes next.
I received a complimentary copy of this book and the opportunity to provide an honest review. I was not required to write a positive review, and all the opinions I have expressed are my own.
ABOUT THE AUTHOR
Sara Davison is the author of the romantic suspense novel, The Watcher, the romantic suspense series, The Seven Trilogy, and the suspense novel, Vigilant, book one of The Night Guardians series. She has been a finalist for eight national writing awards, including the Word Award for Best New Canadian Christian author, a Carol, and two Daphne du Maurier Awards, and is a Word and Cascade Award winner. Sara has a degree in English Literature and currently resides in Ontario, Canada with her husband Michael and their three children, all of whom she (literally) looks up to.
(1) winner will receive a copy of Vigilant and $25 Amazon Gift Card!
Be sure to check out each stop on the tour for more chances to win. Giveaway will begin at midnight June 4, 2019 and last through 11:59 PM EST on June 17, 2019. Winner will be notified within 2 weeks of close of the giveaway and given 48 hours to respond or risk forfeiture of prize. Open to US/CAN residents!
Giveaway is subject to the policies found
here
.
TOUR SCHEDULE