ABOUT THE BOOK
Summertime is the best time to lose yourself in the romance of Honeymoon Harbor…
When he lands in the emergency room after collapsing at the funeral of a colleague and friend, Wall Street hotshot Gabriel Mannion initially rejects the diagnosis of an anxiety attack. But when warned that if he doesn't change his adrenaline-fueled, workaholic lifestyle he could end up like his friend, Gabe reluctantly returns to his hometown of Honeymoon Harbor to regroup.
As he adjusts to the sight of mountains instead of skyscrapers, Gabe discovers advantages to this small Pacific Northwest town he once couldn't wait to escape. But its irresistible librarian Chelsea Prescott who, along with the two foster children she's taken under her wing, makes slowing down seem like the best prescription ever.
Over the course of their summer romance, Gabe gets a taste of the life he might have had if he'd taken a different path. But with his return to New York City looming on the horizon, he'll have to choose between the success he's worked tirelessly for and a ready-made family who offers a very different, richly rewarding future…if he'll only take the risk.
Publisher: HQN Books
Release Date: June 11, 2019
OTHER BOOKS IN THE SERIES
MY REVIEW
The blurb says this Honeymoon Harbor book is perfect summer reading, and I can't disagree. If you enjoy romance, this small-town trip is worth taking in the next few months.
Gabriel Mannion lives a fast-paced, high-stress life and finds himself in need of a break. When he heads to his hometown for the summer, he begins to see the perks of a slower lifestyle—especially with librarian Chelsea Prescott and her two foster children in the picture. As the end of summer draws near, it's a classic choice between career and romance, and for Gabe, it is most certainly not an easy one.
Summer on Mirror Lake
is a fun story. At times, it feels a little long and repetitive, plus it ended rather abruptly, but I still enjoyed it overall. I'll definitely have to check out the other books in the series soon.
I received a complimentary copy of this book and the opportunity to provide an honest review. I was not required to write a positive review, and all the opinions I have expressed are my own.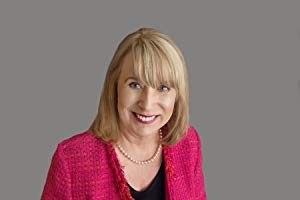 New York Times and USA Today bestselling author JoAnn Ross has been published in twenty-seven countries. A member of Romance Writers of America's Honor Roll of bestselling authors, JoAnn lives with her husband and three rescued dogs — who pretty much rule the house — in the Pacific Northwest.