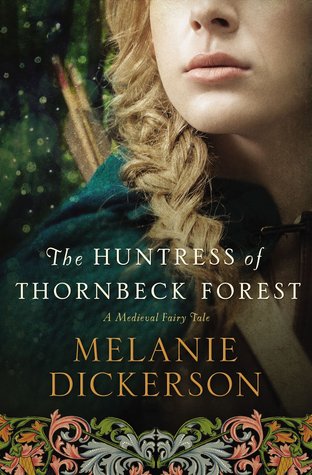 ★★★★★
Swan Lake meets Robin Hood when the beautiful daughter of a wealthy merchant by day becomes the region's most notorious poacher by night, and falls in love with the gamekeeper.
Jorgen is the gamekeeper for the wealthy margrave, and he is in pursuit of the poacher who has been killing and stealing the margrave's game. When he meets the lovely and refined Odette at the festival and shares a connection during a dance, he has no idea that at night she is the one who has been poaching the margrave's game.
Odette is caught up in a ring of black market sellers of poached animals. She thinks the game is going to feed the poor, who are all but starving, both in the city and just outside its walls. However, most of the animals are being sold by the greedy leader of the ring – her stepfather. When Odette discovers what he is doing, she threatens to expose him, putting herself in great danger.
The gamekeeper finds her poaching one night and shoots her, wounding her. When he realizes who she is, he hides her to keep her from being executed by the margrave and also to protect her from her stepfather. Jorgen and Odette will band together to stop the black market poaching ring… as they fall in love. But what will the margrave do when he discovers his gamekeeper is protecting a notorious poacher?
The Huntress of Thornbeck Forest: another delightful fairytale retelling from Melanie Dickerson that fans will not want to miss. As she combines Swan Lake and Robin Hood, Dickerson creates an utterly engaging and captivating story of love, secrets and forgiveness, centered around a strong-willed, kind-hearted female protagonist and her stunningly handsome, down-to-earth male counterpart - as well a few conniving characters, for good measure. The gripping action-filled plot moves quickly, thoroughly keeping my attention from start to finish, and I just couldn't stop reading (and with main characters so easy to like, I just had to know the ending). Overall, I just loved The Huntress of Thornbeck Forest and I would highly recommend this entertaining read for any readers of fairytale retellings.
Thanks to BookLook Bloggers, I received a copy of
The Huntress of Thornbeck Forest
and the opportunity to honestly review it. I was not required to write a positive review, and all the opinions I have expressed are my own. (I am disclosing this in accordance with the Federal Trade Commission's 16 CFR, Part 255: "Guides Concerning the Use of Endorsements and Testimonials in Advertising.")
Melanie Dickerson

is the author of

The Healer's Apprentice, a Christy Award finalist and winner of the National Reader's Choice Award for Best First Book. Melanie earned a bachelor's degree in special education from the University of Alabama and has been a teacher and a missionary. She lives with her husband and two daughters in Huntsville, Alabama.