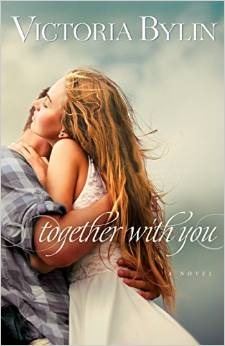 ★★★★★
When a Lost Child warning blasts over the mall's PA system, toy store manager Carly Mason finds the little girl playing with a stuffed rabbit. Something about five-year-old Penny Tremaine is different. An ex-social worker, Carly recognizes that Penny suffers fetal alcohol effects, and a piece of Carly's own past suddenly confronts her. Never again will Carly become involved with a client. The risks are far too great. But something about Penny – and Penny's handsome father – tugs at Carly's heart. Before she has time to think it through, she agrees to a much-needed job as a nanny.

Dr. Ryan Tremaine knows he messed up his life. But this summer he will redeem himself. With his ex-wife remarried and on a trip far away, his two teenage sons and Penny are living under his roof full time. Ryan is dedicated to his sink-or-swim list, a plan to reconnect with his children. The first step: recruiting Carly Mason to be Penny's nanny.

Ryan never anticipated being so drawn to Carly, an attraction Carly seems to fight as much as he does. Could Carly be the missing piece that helps his family stay afloat, or will their blossoming romance only complicate things further?
After being slightly underwhelmed by Until I Found You last year, I was pleasantly surprised by how much I loved Victoria Bylin's newest novel, Together With You. With two main characters once again brought together by an adrenaline-inducing event, Bylin tells a beautiful, delightful, romantic story of facing past mistakes and recurring fears. Both main characters - Carly and Ryan - have pasts that provide challenges for the present, and as their relationship develops, sparked by their mutual admiration for young Penny, they must find ways to deal with their pasts in order to move toward the future. Emotionally charged and encouragingly sweet, Together With You is a novel I highly recommend to fans of contemporary, inspirational romance - it's a hard-to-put-down, all-around enjoyable read.
Thanks to Bethany House, I received a copy of
Together With You
and the opportunity to provide an honest review. I was not required to write a positive review, and all the opinions I have expressed are my own.