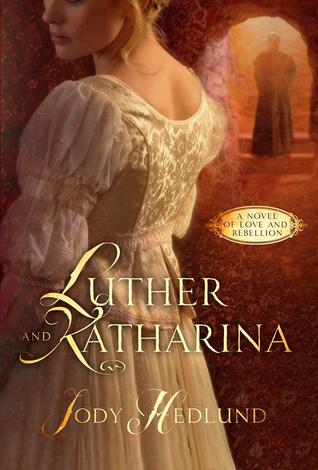 ★★★★★
She was a nun of noble birth. He, a heretic, a reformer... an outlaw of the Holy Roman Empire.
In the 16th century, nun Katharina von Bora's fate fell no further than the Abbey. Until she read the writings of Martin Luther.
His sweeping Catholic church reformation – condemning a cloistered life and promoting the goodness of marriage – awakened her desire for everything she'd been forbidden. Including Martin Luther himself.
Despite the fact that the attraction and tension between them is undeniable, Luther holds fast to his convictions and remains isolated, refusing to risk anyone's life but his own. And Katharina longs for love, but is strong-willed. She clings proudly to her class distinction, pining for nobility over the heart of a reformer. They couldn't be more different.
But as the world comes tumbling down around them, and with Luther's threatened life a constant strain, these unlikely allies forge an unexpected bond of understanding, support and love.
Together, they will alter the religious landscape forever.
Martin Luther is one of those historical figures I've heard mentioned quite a bit, yet still never knew much about his personal life. In Luther and Katharina, Jody Hedlund tells a fascinating tale of this well-known religious reformer, as he meets the woman who will become his devoted wife, and I thoroughly enjoyed the chance to become better acquainted with the history. She brings both Luther and Katharina to life in vivid and imaginative detail - with flaws and all. Their love story certainly has its share of challenges, including continual death threats, social class differences and heated (and witty) verbal sparring, yet proves to be heartwarming and intriguing. An all-around outstanding and captivating read, Luther and Katharina will not disappoint fans of historical romance - it's a novel I would not hesitate to recommend.
Thanks to Blogging for Books, I received a copy of
Luther and Katharina
and the opportunity to provide an honest review. I was not required to write a positive review, and all the opinions I have expressed are my own.