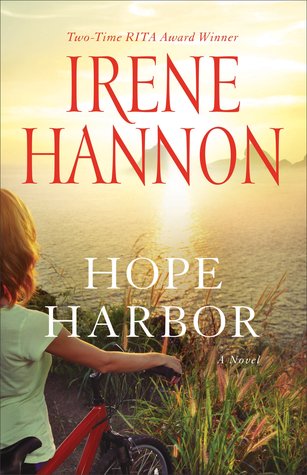 ★★★★★
Come home to Hope Harbor – where hearts heal… and love blooms.


Tracy Campbell never wanted to leave Hope Harbor, Oregon, or the idyllic three-generation cranberry farm where she grew up. But life – and love – altered her plans. Now she's home again – with a floundering farm to run… a tragic secret… and a wounded heart. Romance is
not
on her agenda. Nor is it on Michael Hunter's. The visitor from Chicago has daunting secrets and devastating regrets of his own. But when Tracy recruits him to help with a project that is close to her heart, winds of change begin to sweep through Hope Harbor, bringing healing, hope, and love to countless lives – including their own.
Before picking up Hope Harbor, I had only read a couple of Irene Hannon's most recent romantic suspense novels. This novel certainly has a different pace than what I have come to associate with Hannon's novels, but I liked it all the same. A character-driven novel, Hope Harbor takes place in a scenic, coastal Oregon town where an interesting cast of characters with troubled, haunting pasts discover healing and the town's seemingly promised hope in unexpected ways. It's a heartwarming read of restoration and reconciliation - and even a little romance. Readers who enjoy slower, but well-paced contemporary fiction will not want to miss Irene Hannon's Hope Harbor. I would not hesitate to recommend it to interested readers.
Thanks to Revell Reads, I received a copy of
Hope Harbor
and the opportunity to provide an honest review. I was not required to write a positive review, and all the opinions I have expressed are my own.