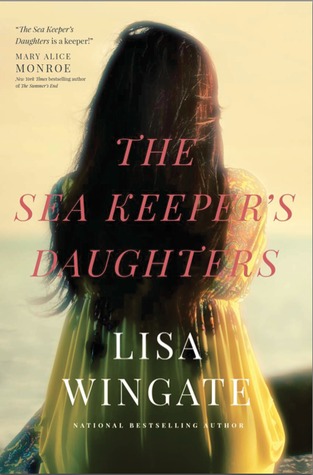 ★★★★★
From modern-day Roanoke Island to the sweeping backdrop of North Carolina's Blue Ridge Mountains and Roosevelt's WPA folklore writers, past and present intertwine to create an unexpected destiny…


Restaurant owner Whitney Monroe is desperate to save her business from a hostile takeover. The inheritance of a decaying Gilded Age hotel on North Carolina's Outer Banks may provide just the ray of hope she needs. But things at The Excelsior are more complicated than they seem. Whitney's estranged stepfather is entrenched on the third floor, and the downstairs tenants are determined to save the historic building. Searching through years of stored family heirlooms may be Whitney's only hope of quick cash, but will the discovery of an old necklace and a depression-era love story change everything
?
Lisa Wingate's The Sea Keeper's Daughters is a beautifully written novel that captures the way the past can influence and interact with the present. Whitney Monroe returns to a scene from her childhood with the hopes of saving her business, but what she finds has the ability to save so much more - herself. This novel is a fascinating and engaging read with quirky, stubborn and broken characters set against scenic North Carolina landscapes. I couldn't put it down as I rooted for Whitney to make beneficial choices and at the end, closed the book completely satisfied. Fans of Lisa Wingate or simply, contemporary fiction will not be disappointed by The Sea Keeper's Daughters - I highly recommend it.
Thanks to Tyndale BlogNetwork, I received a copy of
The Sea Keeper's Daughters
and the opportunity to provide an honest review. I was not required to write a positive review, and all the opinions I have expressed are my own.