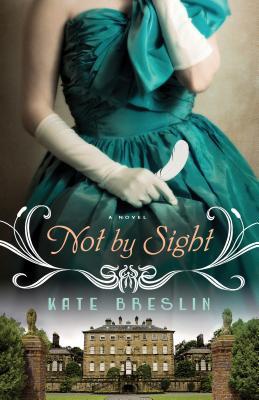 ★★★★★
With Britain caught up in WWI, Jack Benningham, heir to the Earl of Stonebrooke, has declared himself a conscientious objector. Instead, he secretly works for the Crown by tracking down German spies on British soil, his wild reputation and society status serving as a foolproof cover.


Blinded by patriotism and concern for her brother on the front lines, wealthy suffragette Grace Mabry will do whatever it takes to assist her country's cause. When she sneaks into a posh London masquerade ball to hand out white feathers of cowardice, she never imagines the chain of events she'll set off when she hands a feather to Jack.



And neither of them could anticipate the extent of the danger and betrayal that follows them – or the faith they'll need to maintain hope.
Not by Sight by Kate Breslin is a fantastic historical romance. I absolutely loved every bit of it. Set amidst the political and social turmoil of World War I and the scenic landscapes of the English countryside, Breslin's novel follows Grace Mabry and Jack Benningham as they both determined to do their patriotic duty in their own way. Grace is passionately full of patriotic and feminist ideals and unafraid of speaking about them, while Jack has a wild reputation and plays his patriotic part undercover and behind the scenes. When they cross paths and begin to form a hesitant relationship, suspicion, secrets and a bit of mystery soon join them and certainly keep things dramatic. Overall, a well-written and addicting story with great characters, Not by Sight offers readers the perfect choice for history, romance and an encouraging spiritual message of learning to live by faith instead of sight. I would highly recommend it and now, cannot wait to read more from Kate Breslin.
Thanks to Bethany House, I received a copy of
Not by Sight
and the opportunity to provide an honest review. I was not required to write a positive review, and all the opinions I have expressed are my own.