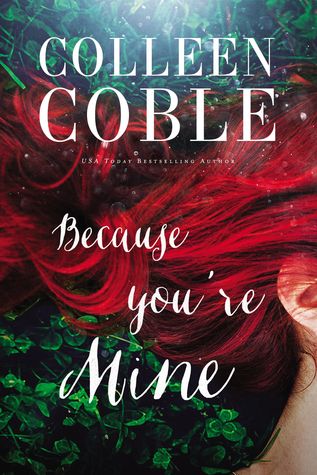 Alanna has been plagued by tragedy. So it should come as no surprise that in the beauty that surrounds Charleston, all is not as it seems.

When her husband is killed by a car bomb while their band is on tour in Charleston, Alanna doesn't know where to turn. Her father-in-law is threatening to take custody of the baby she carries, but the one thing she knows for sure is that she can't lose the last piece of Liam she has left.

Their manager offers her a marriage of convenience to gain her U.S. citizenship and allow her to escape her father-in-law's control. It seems like the perfect solution . . . but her doubts begin almost as soon as she arrives at Barry's family home, a decaying mansion surrounded by swamp.

To make matters worse, Liam's best friend survived the car bomb. She's never really liked Jesse and now she can't seem to get away from him. When he takes Liam's place in their band, it's almost more than she can bear.
But then things start happening. Things that could easily cost Alanna her life—or the life of her unborn child. Are they merely coincidences? Or is there something much more sinister at work?
Like most Colleen Coble novels,
Because You're Mine
offers to its readers a fast-paced mystery full of suspense, danger, and action—but with an added hint of Irish brogue and romantic confusion. It's certainly exciting and capable being a page-turning, nail-biting delight.
Yet… despite these excellent element, the story didn't work for me. From start to finish,
Because You're Mine
has a lot happening to and around Alanna, and at times, I felt Coble attempted to address and accomplish too much within her plot and without any character growth. The more I read, the more implausible the combination of everything seemed (and the more Alanna annoyed me with her not-quite-believable trusting naivete). And still,
Because You're Mine
played out fairly predictably, and I easily guessed the big revelations early in the story.
I hate to say that I wouldn't recommend this latest Colleen Coble novel. It seems to have a promising storyline, and it did keep my attention well, but in the end, I was just a little disappointed.
Thanks to BookLook Bloggers, I received a complimentary copy of
Because You're Mine
and the opportunity to provide an honest review. I was not required to write a positive review, and all the opinions I have expressed are my own.