January seems to be the perfect month for a bit of blog-related change... I've decided to start sharing "Quick Reviews," monthly discussions of the many books I read but wouldn't otherwise review. Feel free to add your thoughts in the comment section below.
Maisie Dobbs, Birds of a Feather, and Pardonable Lies by Jacqueline Winspear
Only two weeks into the year and I'm well into the third book in this captivating and intriguing series. (No wonder it made the
Books Worth Binge-Reading
list.) I'm thoroughly enjoying following the independent and intelligent Maisie Dobbs during her investigations in post-World War I England, as she skillfully puts all the pieces together and even learns a bit about herself in the process.
(2017 Reading Challenge:
Three books by the same author.)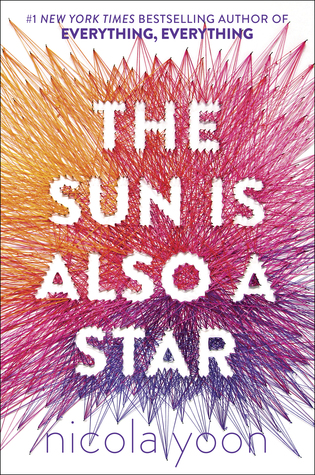 The Sun Is Also a Star by Nicola Yoon
Over the course of one day, circumstances continue to push Natasha and Daniel together, encouraging their quick fall into love, and despite the slight implausibility of the basic premise, this book is an adorable whirlwind of YA romance. I loved the practical-versus-poetic banter the couple exchanges throughout the day, and I appreciated the way Yoon doesn't shy away from addressing challenges of immigration, race, and family.
(2017 Reading Challenge:
A book by an #ownvoices or #diversebooks author.)
Two by Two by Nicholas Sparks
I usually enjoy the latest book from Nicholas Sparks (with the exception of
The Best of Me
), but this book let me down a bit. I thought the second half was the better part of the book, as Russ juggles all his changing relationships
—
but, of course, I first had to drudge through the slow and annoying half that highlights the deteriorating relationship between Russ and Vivian. A disappointing read (though it does end on a surprisingly good note).
So, what have you been reading so far this year?