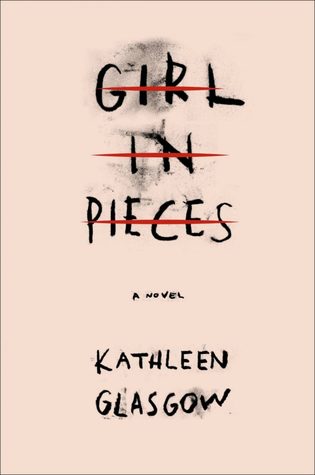 Charlotte Davis is in pieces. At seventeen she's already lost more than most people do in a lifetime. But she's learned how to forget. The broken glass washes away the sorrow until there is nothing but calm. You don't have to think about your father and the river. Your best friend, who is gone forever. Or your mother, who has nothing left to give you.
Every new scar hardens Charlie's heart just a little more, yet it still hurts so much. It hurts enough to not care anymore, which is sometimes what has to happen before you can find your way back from the edge.
A deeply moving portrait of a girl in a world that owes her nothing, and has taken so much, and the journey she undergoes to put herself back together. Kathleen Glasgow's debut is heartbreakingly real and unflinchingly honest. It's a story you won't be able to look away from.
From cutting and suicide to addiction and abuse, Kathleen Glasgow's well-written, character-driven debut novel does not shy away from a number of serious, relevant, tragic issues, making it a difficult book to read—but also worthwhile.
"Everything and everybody that's busted can be fixed."
Glasgow
explores the complex and painful process of healing, as main character Charlie begins the novel in a treatment facility before later venturing into the real world. Day by day, she works to piece her life back together in a healthy way, and amidst a cast of thoughtfully portrayed characters, she has moments of great success and then equally great failure. Many moments frustrated me, because I quickly came to care about Charlie and wanted the best for her, yet through every page, her journey feels authentic—heartbreakingly and hopefully so.
With its multitude of profanity, drug use, and sexual references, I know
Girl in Pieces
is not one to recommend to everyone. But I liked it, and for the reader interested in contemporary stories involving heavy topics, this is definitely a book to add to the TBR list.
Thanks to Blogging for Books, I received a complimentary copy of
Girl in Pieces
and the opportunity to provide an honest review. I was not required to write a positive review, and all the opinions I have expressed are my own.