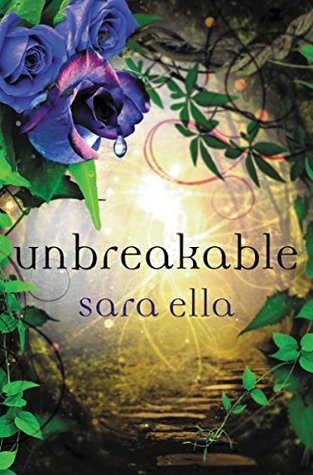 Sara Ella masterfully takes readers to new worlds in the jaw-dropping finale to the Unblemished trilogy. With the fate of the Reflections at stake, Eliyana must destroy the Void . . . but at what cost?
Eliyana Ember is a reluctant queen. As vessel of the Verity—the purest of souls—only she can lead the fight against the wicked magnetism of the Void. If she fails, the paths between Reflections will cease to exist, and those she loves will remain plagued by darkness.
After falling through a draining Threshold and suffering near-death, Eliyana awakens to a Shadowalker-ridden Venice, Italy. From there, she must learn to navigate mysteries of time and space. Traveling across the seven Reflections, Eliyana seeks one thing: the demise of the Void.
But something else is at stake—the fate of her heart. Kyaphus Rhyen and Joshua David, brothers in arms, duel to win her hand. Ky remains ensnared and tortured by the Void. Joshua, though well-meaning, harbors dark secrets. Meanwhile, Eliyana finds herself torn, her mind and memories leading her in one direction, but her heart pulling her toward a man she knows she shouldn't trust.
How can she discern whom to believe when she cannot even depend on her own fragmented memories?
Traversing the realms of fantasy and reality through a labyrinth of plot twists, Unbreakable delivers a thrilling conclusion to Sara Ella's Unblemished Trilogy.
Unbreakable
gives Sara Ella's trilogy quite an exciting conclusion, one I didn't anticipate. I don't want to share too much about the story and risk spoiling it, but with plenty of twists, action told from the perspectives of Eliyana, Ky, and Ebony, and resolution to the persistent love triangle (finally!), I'm sure it's a book that will please fans of the series. Though the pop culture references annoyed me a bit more in this book than the previous two, the story has all the fun and good-versus-evil elements I've enjoyed in Sara Ella's writing. A good YA fantasy novel (and series),
Unbreakable
is one to add the TBR list (if you enjoy the genre) and definitely check it out. (But start at the beginning and read the series in order!)
Thanks to BookLook Bloggers, I received a complimentary copy of
Unbreakable
and the opportunity to provide an honest review. I was not required to write a positive review, and all the opinions I have expressed are my own.