I read an insane amount of books in 2018 and still didn't get all of them. (The TBR situation is hopeless!) Here are a few that fell to the wayside: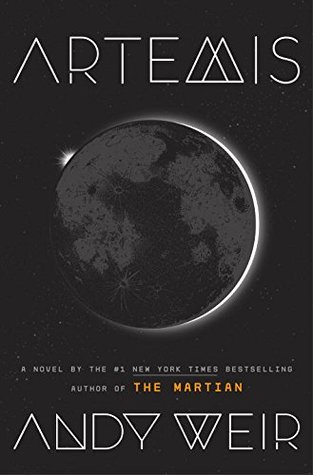 Artemis by Andy Weir
"Everything changes when Jazz sees the chance to commit the perfect crime, with a reward too lucrative to turn down. But pulling off the impossible is just the start of her problems, as she learns that she's stepped square into a conspiracy for control of Artemis itself—and that now, her only chance at survival lies in a gambit even riskier than the first."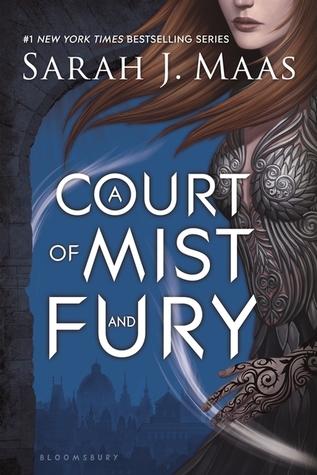 A Court of Mist and Fury by Sarah J. Maas
"With more than a million copies sold of her beloved Throne of Glass series, Sarah J. Maas's masterful storytelling brings this second book in her seductive and action-packed series to new heights."
The Enchanted by Rene Denfeld
"The enchanted place is an ancient stone prison, viewed through the eyes of a death row inmate who finds escape in his books and in re-imagining life around him, weaving a fantastical story of the people he observes and the world he inhabits. Fearful and reclusive, he senses what others cannot. Though bars confine him every minute of every day, he marries magical visions of golden horses running beneath the prison, heat flowing like molten metal from their backs, with the devastating violence of prison life."
The Immortal Life of Henrietta Lacks by Rebecca Skloot
"Her name was Henrietta Lacks, but scientists know her as HeLa. She was a poor black tobacco farmer whose cells--taken without her knowledge in 1951--became one of the most important tools in medicine, vital for developing the polio vaccine, cloning, gene mapping, and more. Henrietta's cells have been bought and sold by the billions, yes she remains virtually unknown, and her family can't afford health insurance. This phenomenal New York Times bestseller tells a riveting story of the collision between ethics, race, and medicine; of scientific discovery and faith healing; and of a daughter consumed with questions about the mother she never knew."
Little Women by Louisa May Alcott
"Grown-up Meg, tomboyish Jo, timid Beth, and precocious Amy. The four March sisters couldn't be more different. But with their father away at war, and their mother working to support the family, they have to rely on one another. Whether they're putting on a play, forming a secret society, or celebrating Christmas, there's one thing they can't help wondering: Will Father return home safely?"
Looking for Alaska by John Green
"Looking for Alaska brilliantly chronicles the indelible impact one life can have on another. A modern classic, this stunning debut marked #1 bestselling author John Green's arrival as a groundbreaking new voice in contemporary fiction."
North and South by Elizabeth Gaskell
"Written at the request of Charles Dickens, North and South is a book about rebellion; it poses fundamental questions about the nature of social authority and obedience. Gaskell expertly blends individual feeling with social concern, and her heroine, Margaret Hale, is one of the most original creations of Victorian literature."
The Shack by Wm. Paul Young
"In a world where religion seems to grow increasingly irrelevant The Shack wrestles with the timeless question, 'Where is God in a world so filled with unspeakable pain?' The answers Mack gets will astound you and perhaps transform you as much as it did him. You'll want everyone you know to read this book!"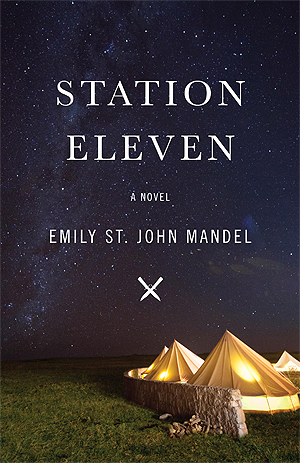 Station Eleven by Emily St. John Mandel
"An audacious, darkly glittering novel set in the eerie days of civilization's collapse, Station Eleven tells the spellbinding story of a Hollywood star, his would-be savior, and a nomadic group of actors roaming the scattered outposts of the Great Lakes region, risking everything for art and humanity."
Strange the Dreamer by Laini Taylor
"The answers await in Weep, but so do more mysteries—including the blue-skinned goddess who appears in Lazlo's dreams. How did he dream her before he knew she existed? And if all the gods are dead, why does she seem so real?"
Wuthering Heights by Emily Bront
ë
"Lockwood, the new tenant of Thrushcross Grange on the bleak Yorkshire moors, is forced to seek shelter one night at Wuthering Heights, the home of his landlord. There he discovers the history of the tempestuous events that took place years before: of the intense passion between the foundling Heathcliff and Catherine Earnshaw, and her betrayal of him. As Heathcliff's bitterness and vengeance is visited upon the next generation, their innocent heirs must struggle to escape the legacy of the past."
What books did you mean to read in 2018?