April is a month known for its rain, and what's better to do during a rainstorm than read? Here are a few of the books I'll be reaching to read during upcoming rains:
29 Dates by Melissa de la Cruz
"Navigating her host family, her new city and school, and more dates, Jisu finds comfort in taking the photographs that populate her ever-growing social media account. Soon attention from two very different boys sends Jisu into a tailspin of soul-searching. As her passion for photography lights her on fire, does she even want to find The One? And what if her One isn't parent and matchmaker approved?"
Anne of Green Gables: A Graphic Novel, adapted by Mariah Marsden & illustrated by Brenna Thummler
"Schoolyard rivalries. Baking disasters. Puffed sleeves. Explore the violet vales and glorious green of Avonlea in this spirited adaptation."
As Kismet Would Have It by Sandhya Menon
"The two lovebirds find themselves at a philosophical impasse. Can they find a way to work it out, or does kismet have other plans?"
Devils Unto Dust by Emma Berquist
"Willie has always survived. No matter what life in Glory, Texas, has thrown at her. The sickness that swept through the state and turned most living creatures into terrifying shakes. Her own mother succumbing to the disease. Her father disappearing into saloons and gambling and liquor. Willie survives. And she'll make sure her younger brothers and sister do, too."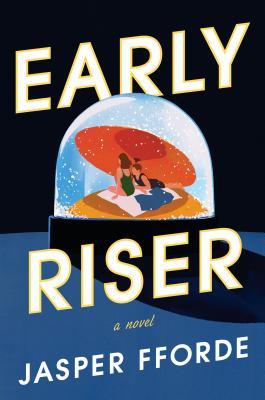 Early Riser by Jasper Fforde
"Your name is Charlie Worthing and it's your first season with the Winter Consuls, the committed but mildly unhinged group of misfits who are responsible for ensuring the hibernatory safe passage of the sleeping masses.

You are investigating an outbreak of viral dreams which you dismiss as nonsense; nothing more than a quirky artefact born of the sleeping mind."

Enchantée by Gita Trelease
"Paris in 1789 is a labyrinth of twisted streets, filled with beggars, thieves, revolutionaries—and magicians..."
Field Notes on Love by Jennifer E. Smith
"Having just been dumped by his girlfriend, British-born Hugo is still determined to take his last-hurrah-before-college train trip across the United States. One snag: the companion ticket is already booked under the name of his ex, Margaret Campbell. Nontransferable, no exceptions."
Matchmaking for Beginners by Maddie Dawson
"Marnie MacGraw wants an ordinary life—a husband, kids, and a minivan in the suburbs. Now that she's marrying the man of her dreams, she's sure this is the life she'll get. Then Marnie meets Blix Holliday, her fiancé's irascible matchmaking great-aunt who's dying, and everything changes—just as Blix told her it would."
The Matrimonial Advertisement by Mimi Matthews
"Their marriage was meant to be a business arrangement and nothing more. A dispassionate union free from the entanglements of love and affection. But when Helena's past threatens, will Justin's burgeoning feelings for his new bride compel him to come to her rescue? Or will dark secrets of his own force him to let her go?"
Once Upon a Dream by Liz Braswell
"It should be simple—a dragon defeated, a slumbering princess in a castle, a prince poised to wake her. But when the prince falls asleep as his lips touch the fair maiden's, it is clear that this fairy tale is far from over."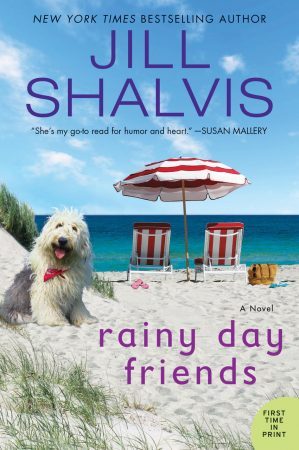 Rainy Day Friends by Jill Shalvis
"Six months after Lanie Jacobs' husband's death, it's hard to imagine anything could deepen her sense of pain and loss. But then Lanie discovers she isn't the only one grieving his sudden passing. A serial adulterer, he left behind several other women who, like Lanie, each believe she was his legally wedded wife."
Unexpected Match by Constance Phillips
"Devon Hughes has been running from his dream turned nightmare for two years ago by burying himself in his work and trying to forget he ever appeared on a reality TV show. His parents think all work and no play is no way to live and sign him up matchmaking week on Joy Island. Can he step out of his routines and take a chance with an impulsive spitfire?"
When the Sky Fell on Splendor by Emily Henry
"Almost everyone in the small town of Splendor, Ohio, was affected when the local steel mill exploded. If you weren't a casualty of the accident yourself, chances are a loved one was. That's the case for seventeen-year-old Franny, who, five years after the explosion, still has to stand by and do nothing as her brother lies in a coma."
What books will you grab on a rainy day?