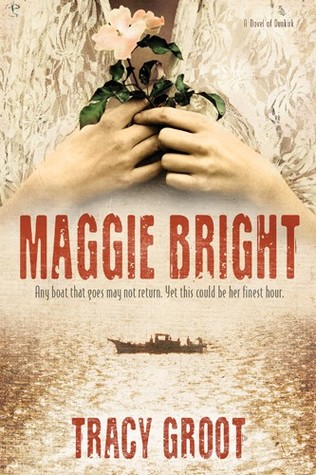 ★★★★★
England, 1940. Clare Childs knew life would change when she unexpectedly inherited the "Maggie Bright" – a noble fifty-two-foot yacht. In fact, she's counting on it. But the boat harbors secrets. When a stranger arrives, searching for documents hidden onboard, Clare is pulled into a Scotland Yard investigation that could shed light on Hitler's darkest schemes and prompt America to action.
Across the Channel, Hitler's "Blitzkrieg" has the entire British army in retreat with little hope for rescue at the shallow beaches of Dunkirk. With time running out, Churchill recruits civilian watercraft to help. Hitler is attacking from land, air, and sea, and any boat that goes might not return. Yet Clare knows "Maggie Bright" must answer the call – piloted by an American who has refused to join the war effort until now and a detective with a very personal motive for exposing the truth.
The fate of the war hinges on this rescue. While two men join the desperate fight, a nation prays for a miracle.
Tracy Groot's newest novel, Maggie Bright, is a masterfully-told work of historical fiction. Spanning little more than a month of 1940, her story focuses grandly on a pivotal time in World War II, yet personifies the experience with a handful of uniquely endearing characters brought together by a seemingly insignificant boat. From the first page, the rich, vivid detail of the storytelling and well-paced supply of information captivated me and had me eagerly turning pages all the way to the satisfying end. Maggie Bright is a wonderful historical novel and I recommend it to fans of the genre. I think it's certainly worth the read.
Thanks to Tyndale BlogNetwork, I received a copy of
Maggie Bright
and the opportunity to provide an honest review. I was not required to write a positive review, and all the opinions I have expressed are my own.