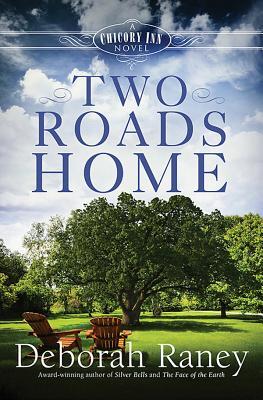 ★★★★★
What if it's too late for dreams to come true?

Minor – but nagging – setbacks continue to sour Grant and Audrey Whitman's initiation into the world of innkeeping, but larger challenges brew when an innocent flirtation leads to big trouble for the Whitmans' son-in-law, Jesse. Jesse Pennington's friendly, outgoing personality has always served him well, especially in a career that has earned him and his wife Corinne a very comfortable lifestyle. But Corinne and Jesse are both restless – and for similar reasons, if only they could share those with each other. Instead, too many business trips and trumped-up charges of harassment from a disgruntled coworker threaten their marriage and possibly put their three precious daughters at risk.

With their life in disarray, God is tugging at their hearts to pursue other dreams. Can Corinne and Jesse pick up the pieces of what was once a wonderful life before it all crumbles beneath them?


The second book of Deborah Raney's Chicory Inn series, Two Roads Home tells another Whitman-family-focused story just as delightful as Home to Chicory Inn. This one focuses on the eldest Whitman daughter, Corinne Pennington, and her husband, Jesse, as they learned to trust God with their dreams. Together they face a series of unexpected challenges, and though at times their communication (or lack thereof) frustrated me, the relationship seems depicted realistically through it all. I thoroughly enjoyed this second Chicory Inn novel, recommend it to fans of contemporary family fiction, and now eagerly look forward to reading the third one.
Thanks to LitFuse Publicity Group, I received a copy of
Two Roads Home
and the opportunity to provide an honest review. I was not required to write a positive review, and all the opinions I have expressed are my own. To read other opinions, be sure to check out what other reviewers think
here
, and purchase a copy of the book
here
.
Deborah Raney's books have won numerous awards, including the RITA, National Readers Choice Award, HOLT Medallion, and the Carol Award, and have twice been Christy Award finalists. She and her husband, Ken, recently traded small-town life in Kansas – the setting of many of Deborah's novels – for life in the (relatively) big city of Wichita, where they enjoy gardening, antiquing, movies, and traveling to visit four children and a growing brood of grandchildren who all live much too far away.

Find Deborah online at her website, Facebook and Twitter.