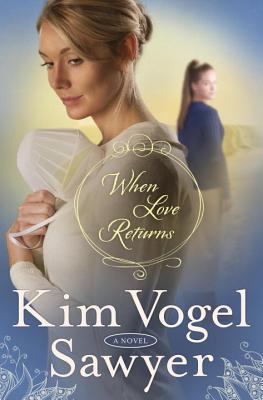 ★★★★★
Riddled with doubt and lingering regrets, will Suzanne and Paul find strength in God to explore a second chance at love?
It wasn't easy to move back to the Old Order Mennonite community from which quiet, responsible Suzanne Zimmerman was shamefully sent away as a pregnant teen. Returning twenty years later to take care of her mother, Suzanne and Alexa – the daughter she raised as her own – have spent months rebuilding relationships with her family.
Now with the upcoming wedding of their biological daughter, Suzanne and Paul find themselves drawn to one another once again – but with new challenges to face. They have been single parents with painful pasts. Can Paul and Suzanne find the strength to rebuild the loving relationship that was torn apart by their teen pregnancy so long ago?
Suzanne must also let go of Alexa as she heads back to Indianapolis to visit friends – and as her chance to find her birth parents. Leaving the bed-and-breakfast in Suzanne's apprehensive hands, Alexa embarks on a journey that will certainly change her life completely. Can mother and daughter trust God to restore all things in His timing?
The third book in Kim Vogel Sawyer's Zimmerman Restoration trilogy,

When Love Returns

picks up after the events of

When Mercy Rains

and

When Grace Sings

. (I would highly recommend that interested readers start reading at the beginning to the series in order to understand both character development and references to previous events.) It offers the perfect continuation to the series, revisiting now-familiar and beloved characters and satisfactorily tying together various storylines. I highly enjoyed this third inspiration and emotional read and would certainly recommend it to fans of the Zimmerman series. I can't wait to read more from Kim Vogel Sawyer in the future.
Thanks to Blogging for Books, I received a copy of
When Love Returns
and the opportunity to provide an honest review. I was not required to write a positive review, and all the opinions I have expressed are my own.