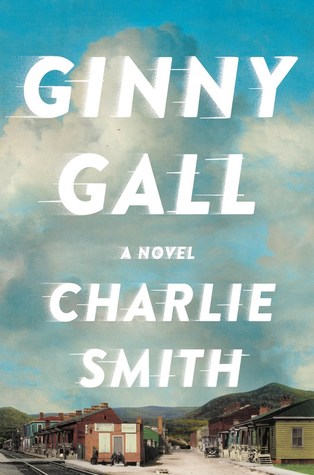 ★★★★
✩
A sweeping, eerily resonant epic of race and violence in the Jim Crow South: a lyrical and emotionally devastating masterpiece from Charlie Smith, whom the New York Public Library has said "may be America's most bewitching stylist alive."


Delvin Walker is just a boy when his mother flees their home in the Red Row section of Chattanooga, accused of killing a white man. Taken in by Cornelius Oliver, proprietor of the town's leading Negro funeral home, he discovers the art of caring for the aggrieved, the promise of transcendence in the written word, and a rare peace in a hostile world. Yet tragedy visits them near-daily, and after a series of devastating events – a lynching, a church burning – Delvin fears being accused of murdering a local white boy and leaves town.

Haunted by his mother's disappearance, Delvin rides the rails, meets fellow travelers, falls in love, and sees an America sliding into the Great Depression. But before his hopes for life and love can be realized, he and a group of other young men are falsely charged with the rape of two white women, and shackled to a system of enslavement masquerading as justice. As he is pushed deeper into the darkness of imprisonment, his resolve to escape burns only more brightly, until in a last spasm of flight, in a white heat of terror, he is called to choose his fate.

In language both intimate and lyrical, novelist and poet Charlie Smith conjures a fresh and complex portrait of the South of the 1920s and '30s in all its brutal humanity – and the astonishing endurance of one battered young man, his consciousness "an accumulation of breached and disordered living…hopes packed hard into sprung joints," who lives past and through it all.
Charlie Smith's Ginny Gall is different than the type of book I usually read, but I'm certainly glad I did - it's a worthwhile read. Smith explores the complex racial experience in the South during the 1920s and '30s with vivid and poetic detail. His story follows Delvin Walker as he grows and matures through tragic and emotional circumstances, and I couldn't stop reading. The wide array of characters and happenings kept me compelled to keep turning page after page. As a whole, Ginny Gall offers an interesting read, and I could easily recommend it to interested readers.
Thanks to TLC Book Tours, I received a copy of
Ginny Gall
and the opportunity to provide an honest review. I was not required to write a positive review, and all the opinions I have expressed are my own. To read other opinions of the novel, click
here.
Charlie Smith, the author of seven novels and seven books of poetry, has won the Aga Khan Prize, a Guggenheim Fellowship, and a grant from the National Endowment for the Arts. His writing has appeared in The New Yorker, the Paris Review, Harper's, the New Republic, the New York Times, the Nation, and many other magazines and journals. Three of his novels have been named New York Times Notable Books. He lives in New York City and Key West.