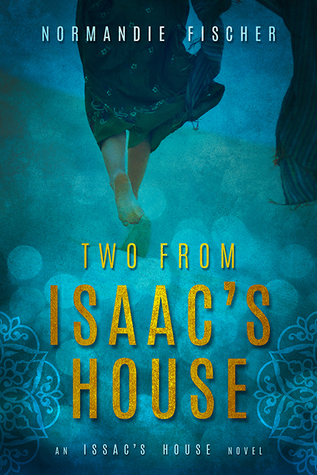 ★★★★★
From author Normandie Fischer comes a new romantic suspense that takes the reader from the hills of Italy to the Jordanian desert and from there to an Israel on the brink of war with Hamas.
Rina Lynne has never traveled far from Morehead City, North Carolina. So when she inherits her father's secret stash, she's ready to kick up her heels and go adventuring before she settles down to marry her long-time fiancé. First stop, Italy.
Enter Tony (aka Anton), an engineering geek conned into helping his Israeli cousins as a sort-of spy. From the moment he meets Rina, he's distracted, which is not a good idea when there's already been murder and theft. And from the moment Rina meets Tony, she's fascinated, which is also not a good idea. He's an Arab-American, and she's half-Jewish. And engaged. And then there are all those bodies dropping around them, each linked to the gathering storm
in the Middle East.
Though distinctly different from the first Normandie Fischer book I read (
Heavy Weather
),
Two From Isaac's House
still similarly held my attention captive and engaged from start to finish, and I really enjoyed it. Fischer takes her readers to the Italian town of Perugia to begin her tale of romantic suspense and introduces American travelers, Rina and Tony. Having coincidentally crossed paths on more than one occasion, Rina and Tony find themselves as drawn to one another as they are to the string of murders and related crimes. The plot thickens, page after page, with plenty of drama and suspense, and I couldn't stop reading until the very end.
Two From Isaac's House
is a thoroughly fascinating read and will leave any fan of romantic suspense satisfied - I highly recommend it.
Thanks to TLC Book Tours, I received a copy of
Two From Isaac's House
and the opportunity to provide an honest review. I was not required to write a positive review, and all the opinions I have expressed are my own. To read other opinions of the novel, click
here.
Normandie Fischer combines a love of all things Italian with a fascination for the cultures and cuisines of the Middle East, an interest fostered when she studied sculpture in Perugia and lived among Arab students. She and her husband retired from cruising Pacific Mexico on board their ketch, Sea Venture, to care for her aging mother, who now sails with them whenever the opportunity arises.