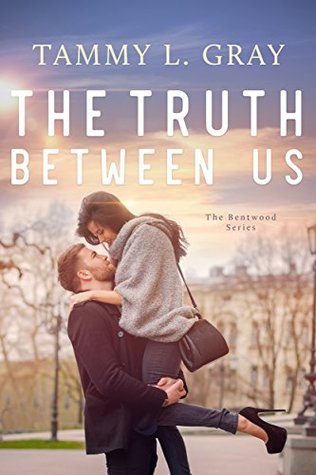 Nine years to win her. Three years to love her. And one decision that destroyed it all.

April Duncan was raised with three clear truths: the family name is absolute, ambition and success rule over every emotion, and love always comes with strings attached. Image was everything in her carefully crafted world... until the mirror cracked.

Sean Taylor was April's best friend, the one man who taught her it was okay to let her guard down and to rely on someone. She trusted him. She loved him. Which made his deception the darkest kind of cruelty.

Now, nearly a year later, she's ready to leave her failed engagement in the past and get back her life and her estranged family, even if it means dating a man solely for his connections. She'll never again choose love over loyalty.

Sean has spent his entire life breaking barriers, facing challenges, and never giving up. Until one impossible choice destroyed his future and left him no option but to flee from the woman who annihilated his heart.

Now he's back in Bentwood and determined to make her hear the truth and rebuild the trust he shattered. But April has become a mere shell of the woman who claimed his heart long ago.

Winning her back is more than just seizing a victory, because if he fails… the girl he's loved for a lifetime will disappear forever.

The Truth Between Us is the second book in the Bentwood series. Each book can be read as a standalone, but it is recommended that you begin with book one to get the full experience among this tight group of family and friends.
Release Date: July 12, 2018
Ooh, how I had been looking forward to reading
The Truth Between Us
. The first book in the Bentwood series,
Until I Knew Myself
, introduced me to April Duncan, Sean Taylor, and their broken relationship and left me eager to know their story and all its heartbreaking details. Now, with this second book, the focus falls on them, and let me tell you, their story not disappoint.
It begins as Sean decides to return, finally, to the life he left when his relationship with April ended. Then, with plenty of history, chemistry, and stubbornness between these two, the drama that unfolds from there is nothing short of fascinating. Friendship and love, hurt and disappointment, determination and an undeniable need for trust and forgiveness
... F
rom beginning to end, it's an emotional, memorable, page-turning journey.
So, if you like to read romantic, character-based fiction, add
The Truth Between Us
to the TBR. Tammy L. Gray tells the story so well that it's hard not to enjoy it. I know I certainly did (so much so that I'm once again left very eager to read more of the series), and I recommend it.
Thanks to the author, I received a complimentary copy of
The Truth Between Us
and the opportunity to provide an honest review. I was not required to write a positive review, and all the opinions I have expressed are my own.
Tammy L. Gray lives in the Dallas area with her family, and they love all things Texas, even the erratic weather patterns. She writes modern Christian romance with true-to-life characters and culturally-relevant plot lines. She believes hope and healing can be found through high quality fiction that inspires and provokes change.
Her characters are real, relatable and deep, earning her a 2017 RITA award in the Romance with Religious and Spiritual Elements category.
When not chasing after her three amazing kids, Tammy can be spotted with her head in a book. Writing has given her a platform to combine her passion with her ministry.
GIVEAWAY
1 winner will receive a Kindle ebook of Until I Knew Myself, book one in The Bentwood Series, and a $10 Amazon eGift Card
a Rafflecopter giveaway