ABOUT THE BOOKS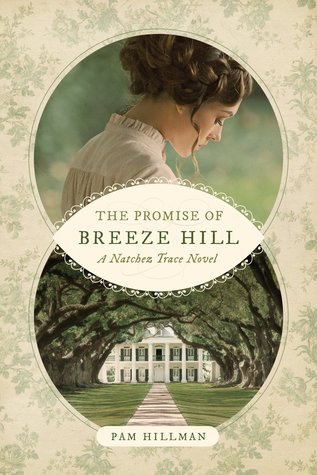 Natchez, MS; 1791
Anxious for his brothers to join him on the rugged frontier along the Mississippi River, Connor O'Shea has no choice but to indenture himself as a carpenter in exchange for their passage from Ireland. But when he's sold to Isabella Bartholomew of Breeze Hill Plantation, Connor fears he'll repeat past mistakes and vows not to be tempted by the lovely lady.

The responsibilities of running Breeze Hill have fallen on Isabella's shoulders after her brother was found dead in the swamps along the Natchez Trace and a suspicious fire devastated their crops, almost destroyed their home, and left her father seriously injured. Even with Connor's help, Isabella fears she'll lose her family's plantation. Despite her growing feelings for the handsome Irish carpenter, she seriously considers accepting her wealthy and influential neighbor's proposal of marriage.

Soon, though, Connor realizes someone is out to eliminate the Bartholomew family. Can he set aside his own feelings to keep Isabella safe?
Publisher: Tyndale House
Release Date: August 8, 2017
Natchez Trace, MS; 1792
Bitter since his eldest brother abandoned their family in Ireland, Quinn O'Shea travels to Natchez, Mississippi, ready to shuck the weight of his duty and set off on an adventure of his own. It's time Connor, as head of the family, took responsibility for their younger siblings. While aboard ship, a run-in with three Irish sisters lands Quinn in the role of reluctant savior. Though it may delay his plans, he cannot abandon the Young sisters, especially the tenacious yet kind Kiera.

Upon arriving in the colonies, Kiera Young prepares to meet her intended and begin her new life. But she soon discovers the marriage her brother-in-law arranged was never meant to be, and a far more sinister deal was negotiated for her and her sisters.

Quinn offers to escort his charges safely to Breeze Hill Plantation and his brother's care, fully intending to seek his freedom elsewhere. But the longer he remains, the greater his feelings toward Kiera grow and the more he comes to realize true freedom might be found in sacrifice.
Publisher: Tyndale House
Release Date: June 5, 2018
ABOUT THE AUTHOR
CBA Bestselling author Pam Hillman was born and raised on a farm in Mississippi and spent her teenage years on the seat of a tractor. Raking hay doesn't take much thought so Pam spent her time working on her tan and making up stories in her head. That's the kind of life every girl should dream of.

GIVEAWAY
(1) Winner will win a wonderful basket of goodies from Pam Hillman, including print copies of both, The Promise of Breeze Hill and The Road to Magnolia Glen.
Be sure to check out each stop on the tour for more chances to win. Full tour schedule shown below. Giveaway will begin at midnight August 13, 2018 and last through 11:59 PM EST on August 20, 2018. Winners will be notified within a week of close of the giveaway and given 48 hours to respond or risk forfeiture of prize. Due to shipping cost, only US mailing addresses valid. For our giveaway rules and policy, click here.
TOUR SCHEDULE