ABOUT THE BOOK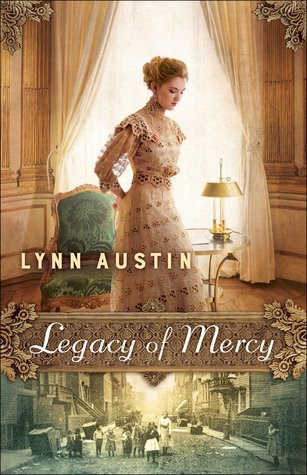 She knew her new life would not be easy,
But nothing could prepare her for what waits ahead.
Having returned to Chicago, young socialite Anna Nicholson can't seem to focus on her upcoming marriage. The new information she's learned about her birth mother continues to pull at her, and she hires Pinkerton detectives to help her discover the whole truth.
But as she meets people who once knew her mother and hears stories about the past, Anna soon discovers that some secrets are better left hidden. With pressure mounting to keep the past quiet, she discovers daily that her choice to seek God's purpose for her life isn't as simple as she had hoped.
When things are at their darkest, Anna knows she can turn to her grandmother, Geesje de Jonge, back in Holland, Michigan. Geesje's been helping new Dutch immigrants--including a teen with a troubled history--adjust to America. She only hopes that her wisdom can help all these young people through the turmoil they face.
"Varying points of view, well-placed clues, and an interesting subplot about Anna's grandmother welcoming Dutch immigrants to Michigan keeps the story interesting. Austin skillfully embeds her strong spiritual message into the actions of her characters, creating a wonderful historical tale that is naturally inspirational."--Publishers Weekly starred review
Publisher: Bethany House Publishers
Release Date: October 2, 2018
OTHER BOOKS IN THE SERIES
MY REVIEW
With the stunning characteristics Lynn Austin brings to each of her novels, she continues the story of Anna Nicholson and her grandmother, Geesje de Jonge, while introducing new immigrants, Cornelia and her grandmother.
Now, I wanted to love
Legacy of Mercy
, but as I read, I kept getting distracted thinking, "I wish I had read
Waves of Mercy
first…" So, I'll admit that I have not yet finished reading this book
yet
and I have every intention of restarting the experience, reading the series in the proper order—as I recommend to any interested reader. I can tell from the chapters I did read that
Legacy of Mercy
will be an excellent read and I am looking forward to taking the time to discover the full story behind these characters.
Thanks to Prism Book Tours, I received a complimentary copy of
Legacy of Mercy
and the opportunity to provide an honest review. I was not required to write a positive review, and all the opinions I have expressed are my own.
ABOUT THE AUTHOR
Lynn Austin has sold more than one and a half million copies of her books worldwide. A former teacher who now writes and speaks full-time, she has won eight Christy Awards for her historical fiction. One of those novels, Hidden Places, has also been made into an Original Hallmark Channel movie. Lynn and her husband have raised three children and make their home in western Michigan.
GIVEAWAY
One Grand Prize Winner will receive Waves of Mercy and Legacy of Mercy by Lynn Austin and tulip notecards.
Two additional winners will receive Waves of Mercy and Legacy of Mercy.
For US winners only—international readers may enter, but a $35 gift card will be substituted for their prize if they are chosen as winners.

Ends October 26, 2018