ABOUT THE BOOK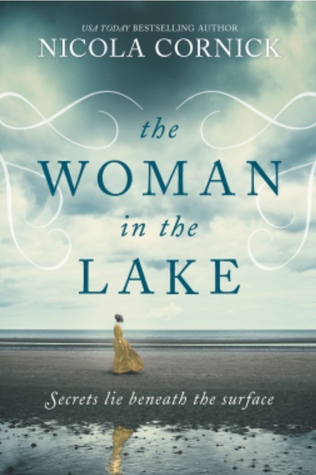 In the tradition of the lush historical dramas of Kate Morton, Philippa Gregory and Barbara Erskine, USA TODAY bestselling author Nicola Cornick's The Woman in the Lake is a delicious tale of jealousy, greed, plotting and revenge that spans the generations between decadent Georgian society and present day.
London, 1765
Lady Isabella Gerard, a respectable member of Georgian society, orders her maid to take her new golden gown and destroy it, its shimmering beauty tainted by the actions of her brutal husband the night before.
Three months later, Lord Gerard stands at the shoreline of the lake, looking down at a woman wearing the golden gown. As the body slowly rolls over to reveal her face, it's clear this was not his intended victim…
250 Years Later…
When a gown she stole from a historic home as a child is mysteriously returned to Fenella Brightwell, it begins to possess her in exactly the same way that it did as a girl. Soon the fragile new life Fen has created for herself away from her abusive ex-husband is threatened at its foundations by the gown's power over her until she can't tell what is real and what is imaginary.
As Fen uncovers more about the gown and Isabella's story, she begins to see the parallels with her own life. When each piece of history is revealed, the gown—and its past—seems to possess her more and more, culminating in a dramatic revelation set to destroy her sanity.
Publisher: Graydon House
Release Date: February 26, 2019
OTHER BOOKS IN THE SERIES
MY REVIEW
For the lover of dual-timeline stories,
The Woman in the Lake
by Nicola Cornick is sure to be a page-turner. Gripping from the start, it's hard to put down.
Connecting past and present is a gown, teeming with mystery and magic. In the past, Lady Isabella Gerard and her maid, Constance, encounter the gown as an unwanted gift from her abusive husband. Years later, in the present, it finds Fenella Brightwell. As the story surrounding the gown unfolds, Cornick successfully creates an atmosphere filled with danger and suspense and allows her characters to act with admirable grace and strength, and it's a story I enjoyed very much.
Thanks to TLC Book Tours, I received a complimentary copy of
The Woman in the Lake
and the opportunity to provide an honest review. I was not required to write a positive review, and all the opinions I have expressed are my own.
ABOUT THE AUTHOR
USA Today bestselling author Nicola Cornick has written over 40 historical romances and now writes Gothic time slip for HQ and Graydon House.

Nicola's writing is inspired by her love of history and was fostered by a wonderful history teacher and by her grandmother, whose collection of historical romantic fiction fed Nicola's addiction from an early age. She studied in London and Oxford and works as a guide and historian in a 17th century house as well as acting as a historical adviser for TV and radio. Publishers Weekly has described her as a rising star and her books have been nominated for the Romantic Times Reviewers' Choice Award and for the Romance Writers of America RITA Awards.

Nicola lives near Oxford with her husband and dog. When she isn't writing she enjoys long walks in the countryside, singing in a choir and volunteering as a puppy walker for Guide Dogs.

TOUR SCHEDULE