ABOUT THE BOOK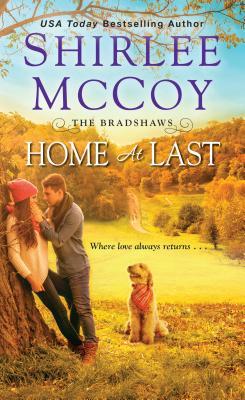 Returning to their hometown isn't something the Bradshaw brothers ever thought they'd do. But a family tragedy has reunited them in Benevolence, Washington--where second chances, reignited dreams, and real love are never far away . . .
Texas rancher Flynn Bradshaw has his work cut out for him. His sister-in-law, Sunday, is finally home after the car crash that killed her husband and left her critically injured. But Flynn still has to get her failing ancestral farm up and running while looking after his six nieces and nephews. He prefers wide open spaces and working solo. Yet as he tries to get the grieving Sunday to care about her life again, he's finding a chance for love that's closer than he ever expected . . .
Even before the accident, Sunday struggled to keep the farm afloat as her once-happy marriage crumbled. Now with her body still recovering, she can't seem to get back the hope she once had. But as she reconnects with her children, Flynn's dedication, love for the land, and caring slowly inspire her to dream again. Is their growing affection enough to help them through unresolved pain--and risk trying for a future together?
Publisher: Zebra
Release Date: February 26, 2019
OTHER BOOKS IN THE SERIES
Shirlee McCoy spent her childhood making up stories and acting them out with her sister. It wasn't long before she discovered Nancy Drew, The Hardy Boys, her mother's gothic romances . . . and became an ardent fan of romantic suspense. She still enjoys losing herself in a good book. And she still loves making up stories. Shirlee and her husband live in Maryland and have five children.